Kolinda Grabar-Kitarović, former President of Croatia, appointed as The Global Preparedness Monitoring Board co-Chair for global health emergencies
T
he Global Preparedness Monitoring Board (GPMB) has announced the appointment of former President of Croatia, Kolinda Grabar-Kitarović as co-Chair. Kolinda Grabar-Kitarović was the fourth President of Croatia (2015-2020) and the first woman to hold this role.
She has been a trailblazer for women in global leadership across many other roles, including as the first woman to serve as Croatia's Minister of Foreign Affairs (2003-2008). She has spoken out vigorously for women and gender parity, including in the context of the COVID-19 pandemic. She currently serves as a Women Political Leaders (WPL) Global Ambassador for Immunization. Ms Grabar-Kitarović brings deep expertise of foreign policy and complex multilateral processes, and knowledge of political negotiations, advocacy, and policymaking required to embed change at the global level. She has served as Ambassador to the United States, co-accredited to Mexico, Panama, and the Organization of American States (2008-2011).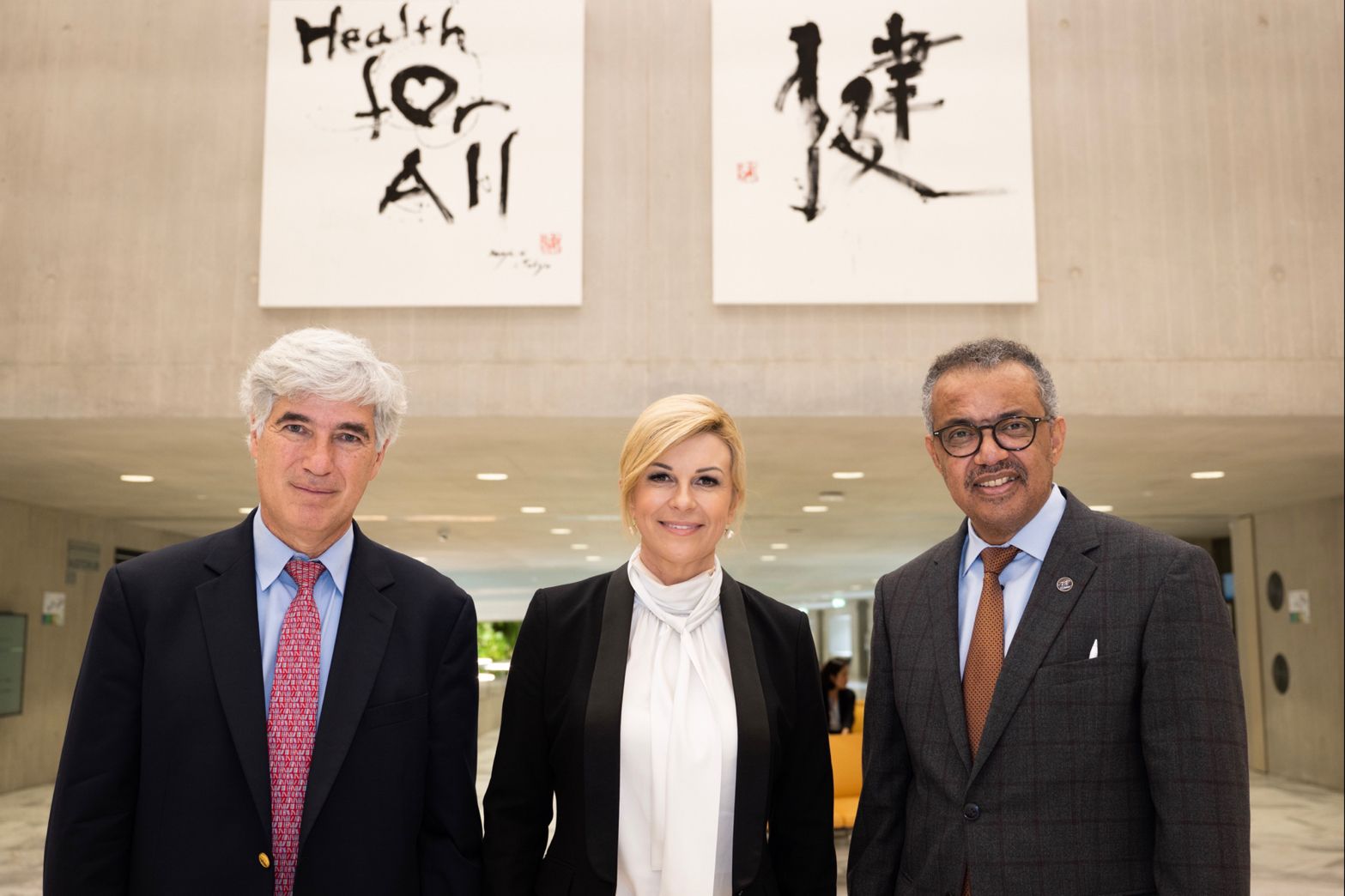 The GPMB, which is co-convened by the WHO and the World Bank Group, is an independent high-level monitoring and advocacy body, charged with providing a comprehensive appraisal of global preparedness for health emergencies. Ms Kolinda Grabar-Kitarović will serve alongside former Minister of Health of Botswana, Ms Joy Phumaphi, who was appointed as co-Chair in September 2022.
WHO Director-General Dr Tedros Adhanom Ghebreyesus said, "I am delighted that Former President Kolinda Grabar-Kitarović has agreed to co-Chair the GPMB. She brings deep experience in managing and addressing some of the world's most complex challenges. Pandemic preparedness is one such challenge, and the Board's work will be enriched by the experience that she  brings, for the benefit of us all".
Human Development Vice President of the World Bank, Mamta Murthi, added: "I am pleased to welcome Kolinda Grabar-Kitarović as GPMB co-Chair. The world is facing multiple interconnected crises with severe economic and social impacts especially for the poorest people, exacerbated by inequality, fragility and insecurity.  As GPMB co-Chair, Ms Grabar-Kitarović's experience will enrich our collective efforts for pandemic preparedness, helping to ensure the wellbeing and safety of communities worldwide."
Ms Joy Phumaphi added, "Throughout her career, Ms Kolinda Grabar-Kitarović has advocated for equity, for vulnerable communities, and for multilateral cooperation. The GPMB has an essential role to play in highlighting the need for accountable leadership of preparedness for a safer, more equitable world. I look forward to working alongside Ms Grabar-Kitarović in this task."
Speaking about her appointment, Ms Grabar-Kitarović said, "I am honoured to co-chair the GPMB, together with Ms Joy Phumaphi. I look forward to co-leading the GPMB as an independent watchdog and advocate for change, to achieve our common objective of making the world safer from the effects and impact of pandemics and other health emergencies."
The world is at a critical juncture, as global preparedness is reshaped through multiple processes, including negotiations towards a Pandemic Accord, leaving an unprecedented need for effective political leadership. Ms Kolinda Grabar-Kitarović's voice will be invaluable to elevate the GPMB's evidence-based analyses and calls for global, multisectoral preparedness, to ensure robust political commitment at the highest level.
In the coming months, the GPMB will continue to advocate for progress in the current reforms of the global health architecture to ensure greater equity, coherence, and leadership and accountability. The GPMB will also implement the recently published Monitoring Framework in its report on the state of the world's preparedness to be published later this year.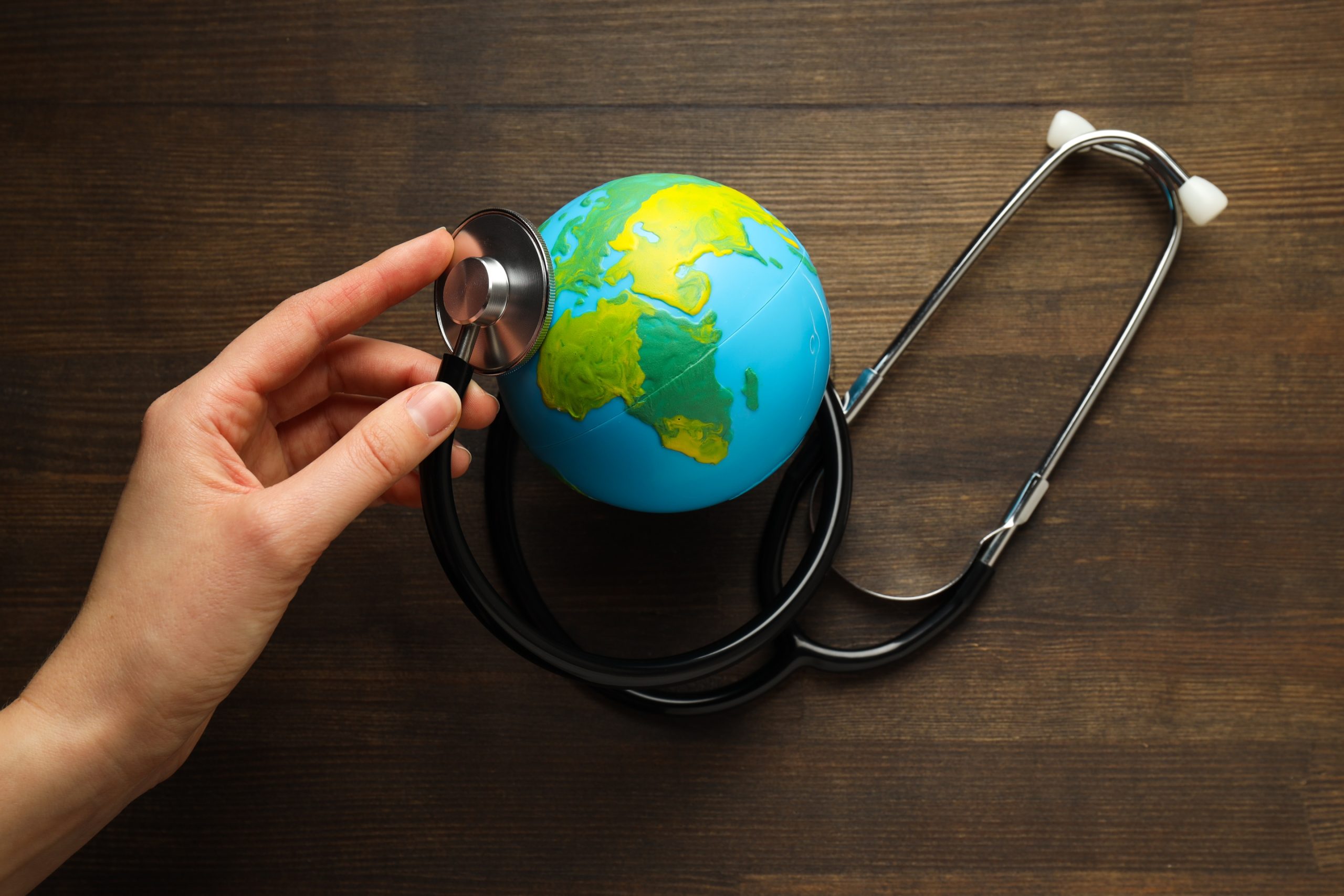 REFERENCE:
https://www.gpmb.org/news/news/item/26-06-2023-kolinda-grabar-kitarovic-former-president-of-croatia-appointed-as-gpmb-co-chair